Irresistible Party Food: Deviled Eggs Recipes for Halloween
Deviled eggs are party food no matter what the occasion. Ever make them for Halloween?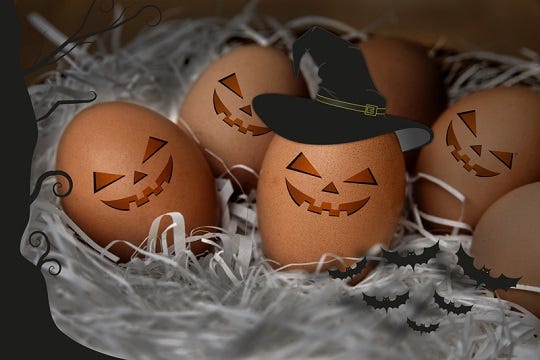 Have fun with these recipes! Happy Halloween!
---
* NOTE: If you are receiving this newsletter via eMail then it is because you are already subscribed to my foodie blog Food Ways Presented by Everyday Exotic Spices. This is a FREE Gift Subscription given to you as a courtesy and as thanks. If you do not wish to receive the newsletter updates simply click "Unsubscribe". Your email address will not be maintained for future distribution. If you are not receiving updates and would like to subscribe, click the button below.